Vagina Monologues
I fucking love my new vibrator. I was just sitting here trying to think about how to start this piece, but I couldn't do any better.  So let me tell you how BOB and I met (because this is a beautiful love story.) (BOB= battery operated boyfriend)
My beautiful friend was fucking this dipshit asshole because she didn't have any better options, and she's never had a vibrator. My other friend and I took her to the sex store because we both found this fuckery beyond unacceptable (not to mention that we both had one). When we get to the store, a sales clerk stops us in front of the luxury vibrator section. (Are you thinking what I was? What the fuck is a luxury vibrator? Bear with me.)
The first thing the clerk shows us a soft, silent, powerful tool. It's incredible. It feels like silk, but we can all feel the vibrations down to our feet when we hold it. The next thing I know, the sales clerk brings out a remote! She tells us that the person with the remote can turn up the vibrations or shake the remote and cause the same pattern in the vibrator! It also demonstrates the pattern in the remote so the operator knows what the other person feels.
We tell the lady its cool, but if we had partners, we probably wouldn't be in here.  Then she tells us we can ask a friend to put it in her purse and walk around the living room. UMMM NEXT!!!! Then she shows us this beauty with 3 separate motors…3 SEPARATE MOTORS! One is at the base. One is in the clitoral stimulator. One is in the head. Why? Oh because the head rotates! You fucking heard me! The head rotates! It's just as silent as the first one and the vibrations and the rotations have 6 powerful settings. But the most important thing here is that this shit is rechargeable! No more fucking batteries! I don't know a single person who made a vibrator last more than 2 years (usually because they use the wrong batteries. Note: you have to use cheap-o batteries to preserve the life of your motor)
So now that we're all in love and drooling, the lady tells us it's $275. Way to crush every fucking dream I have ever had lady. Fuck you. Thanks. I'm out. Do you think I have $300 to drop on my cooch?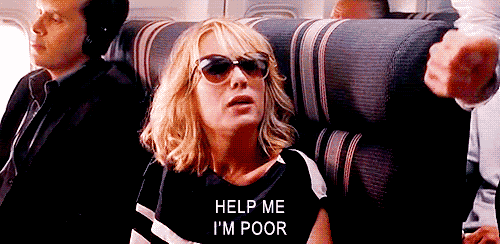 Long story short, I bought it on Amazon about a year later for $150, and I am in love with this thing. It makes me cum in half of the time, and I have yet to really venture beyond the lowest setting (which is higher than the highest setting on my old one.)  The only downside here is that it's water-resistant, not waterproof, so no submerging it in the tub. If you're not already in the mood, you may need a lubricant, but that's the truth with most vibrators.
Anyway, this bad boy is called the Vr12 by Jopen. It's a part of their Vanity collection. They have a website with all of their collections. They come with a 1 year warranty. If you don't believe me, check the reviews on Amazon. One lady said to go hook on the street corner if you can't afford it. After experiencing it for myself, I'm not mad at her. Jopen Website
---
---